About Us
For more than 175 years, Provident Bank has served individuals, families, and businesses in our local communities with personal and business banking services. We're proud of that. And we're proud of this: we're still your bank-right here, right now. What your parents wanted? We had it. What you need? We've got it. What your kids will face? We'll solve it. You are our commitment. That's why we strive to deliver a mix of innovative services, social impact, and real connection to simplify your life and power your dreams-always with commitment you can count on.
Provident Bank, a community-oriented bank offering "Commitment you can count on" since 1839, is the wholly owned subsidiary of Provident Financial Services, Inc. (NYSE:PFS). Provident Bank provides a comprehensive suite of financial products and services through its network of branches throughout northern and central New Jersey and eastern Pennsylvania. The Bank also provides fiduciary and wealth management services through its wholly owned subsidiary, Beacon Trust Company.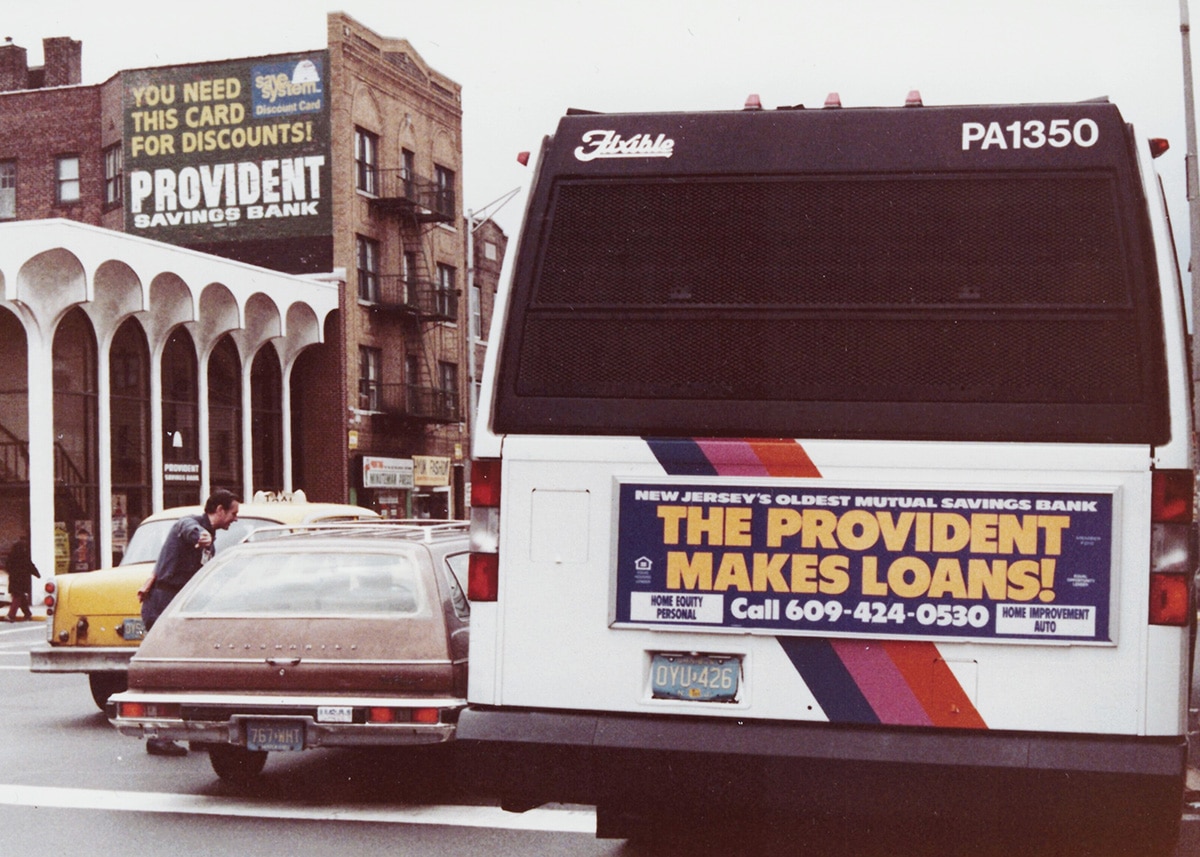 Our History & Commitment
At Provident Bank, commitment to our customers has been our promise since we opened our doors. It seems almost impossible now, but we had humble beginnings in a one room office in Jersey City, NJ, where our first day's deposits totaled just $227. Since then, we have dedicated ourselves to serving the financial needs of our customers for more than 175 years.
Very few banks can say they've been around quite as long, but Provident survived the Civil War and two World Wars. And we didn't just survive. We came out the other side stronger than before.
Through strategic mergers, we've grown from a community savings bank to a major financial institution, expanding our service area, increasing our market share, and adding talented people to our staff. We listen to our customers, investing in innovation to address their ever-evolving needs.
In 2003, we established the Provident Bank Foundation to give back to our local communities. In 2011, we acquired Beacon Trust to help customers attain, preserve, and expand their assets. But amidst the change, there's been one constant: Commitment you can count on.
Message from our Executive Chariman
Our longevity is testament to our commitment to provide the highest quality financial services and products to the communities we serve. What you'll come to know us by is our commitment. It's not just a tagline. It's who we are. It's what we do. And we're proud of it.
The Bank provides a range of programs and initiatives to support your continuous growth and professional development. As an employee of Provident Bank, your contribution is vital to our continuing success. Involvement with the community and those in need is also fundamental at Provident. Investing in the growth and opportunities in every one of our markets is what we are about. Our staff and board get involved—not because it is good for business… but because it's just good. We believe in volunteering, making an impact, leaving the world just a little bit better than we found it. And we don't hesitate to celebrate the accomplishments of our employees, customers, and community members—because it energizes all parties.